12 Tips for Marketing your Business with Custom Signage
5 min read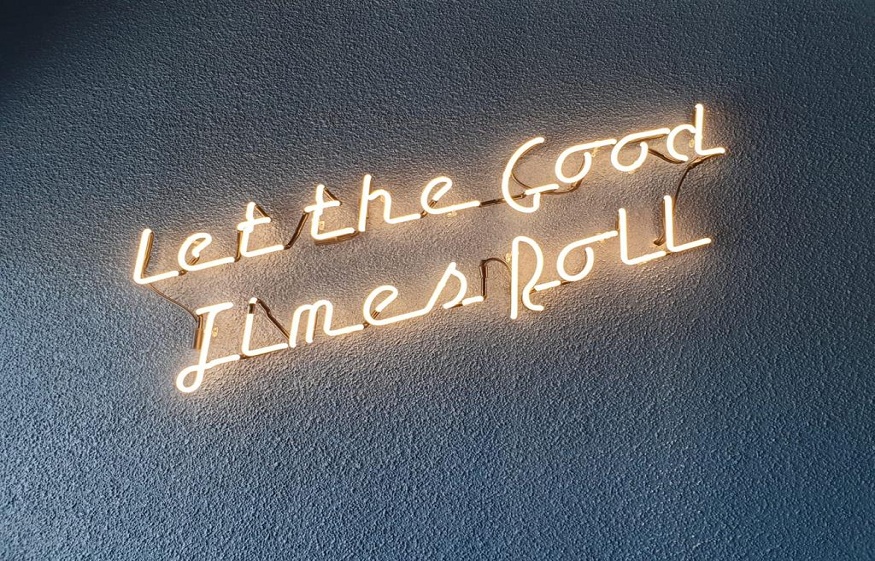 Marketing is an essential aspect that influences the success of businesses. It helps to increase sales, brand awareness, inform, and other objectives to grow your business. The secret is using an effective advertising tool such as custom signage.
It is an effective marketing tool that offers a great visual presentation of your business to draw more visitors when done correctly. However, if you do it wrong, it will adversely affect your business. The secret is using proven and effective tips for marketing with custom signage.
Check out the top tips for marketing your business with custom signage
1. Hire a professional custom sign maker
Custom signage has numerous marketing benefits but requires expertise. Working with a professional sign maker is a perfect way to get the right signage for your business. If you are seeking a leading custom sign maker for your company, contactprofessionals who can design custom signs to match your company's needs.
2. Utilize your words
The words you'll use on your sign are essential and should be informative. If you choose the right words, your signage will be successful. But if you do it wrong, it won't achieve your marketing objectives, and you'll have wasted money. The aim is to keep your wording short while ensuring it contains a clear message.
Additionally, liven your signage with humor and personality. A boring or plain sign wastes resources, as viewers will likely ignore it. The best practice is to make it engaging by using catchy headlines to trigger the target audience to read.
3. Create a strong call to action
The purpose of custom signage is to drive more customers into your business. The only way to achieve that is by including a call to action that helps convert viewers into sales. Ensure it is short and clear by including a contact number, email, or other means to communicate with your store. Also, you can make it appealing and persuasive by including offers or discounts.
4. Use custom wraps
A custom wrap makes your signage stand out in your location. It is an ideal choice to impress your customers, resulting in better sales. The custom wraps allow you to add graphics to your surface, like the ceiling, the floor, stair risers, or railings. Also, you can use them on your vehicles to reach more audiences.
5. Use new materials
Using new materials is a rewarding tip for marketing with custom signage. You can choose various materials ranging from modern to recycling old ones. It helps in making your signage stand out in your business location.
6. Choose the right size
The size of your custom signage plays an essential role. A sign being too big or too small will have a bad impression on your customers or make your message unclear. The best practice is keeping a mixture of different sizes of signs and using them in the perfect place for marketing purposes.
A small sign is for a closer view, so put an entrance or parking in your business or put it in a place customers can have a closer look. A large sign is visible from a distance, which is ideal for attracting more customers. The best places to place it are open places, busy streets, or taller buildings.
7.   Enhance the custom signage with light
Enhancing your custom sign with light makes it easier to grab viewers' attention. Signs with light are noticeable and ideal for smashing business sales growth. Also, the brightness will make your signage more legible from a distance and will message your message clearer.]
8.Use graphics
Custom signage requires more than words to achieve optimal marketing benefits. Graphics is one of the aspects you can add to the sign to say more about your business and products. It doesn't have to be fancy; your logo or headshot photo can be enough to make your sign visually appealing. It is important to use quality graphics that complement your signage and add to its design. Avoid using blurry images, which might present your company as cheap or careless.
9. Utilize mat signs
Mat signs are ideal if you have a retail business. You can place them at the entrance of other strategic areas that will catch your customers' attention. You can customize them to include your store name and logo for better brand recognition. Mat signs are cost-effective and can be used indefinitely to achieve the above benefits.
10. Use appropriate colors
Color is among the main aspect of your brand or business. It helps grab the target audience's attention and make the message readable. The right paint will make your custom signage stand out and be unique in your place.
However, avoid using a lot of colors as it can be confusing to the customers. Instead, choose a dominant color to focus on and apply a few contrasting shades for a clear and perfect combination. You mix light colors with dark ones to make your message clearer and more visible.
11. Choose the right font
Having a perfect font is beneficial when marketing with custom signage. Ensure the font aligns with the theme and your retail environment. Also, use the right font to make the message clear and readable.
12. Suitable timing
Timing is the relationship between medium and location. For instance, your signage can be more appropriate for low-view areas like streets, but a larger sign will work well in the airport. Wrongly balancing the two will frustrate your customers by presenting the same message too frequently. So, take time to time the signs at effective locations for more attention.
Benefits of Custom signage in marketing
Some benefits of custom signage include:
Enhances brand awareness: Signage helps to communicate about your business products or services to target clients.
Offers competitive advantage: signage makes your business stand out attractively past your competitors. It attracts customers from far distance to your store.
Cost-effectiveness: Signage helps your business to attain your marketing goals at an affordable price for high ROI.
Final thoughts
Custom signage is a handy marketing tool that serve many purposes. It is a visual solution to various business issues such as sales, brand recognition, information about your location, etc. Also, it brings a lot of attention to your business, enabling you to have a competitive advantage.