A Beginner's Guide to Transitioning to Open Source Bookkeeping Software
4 min read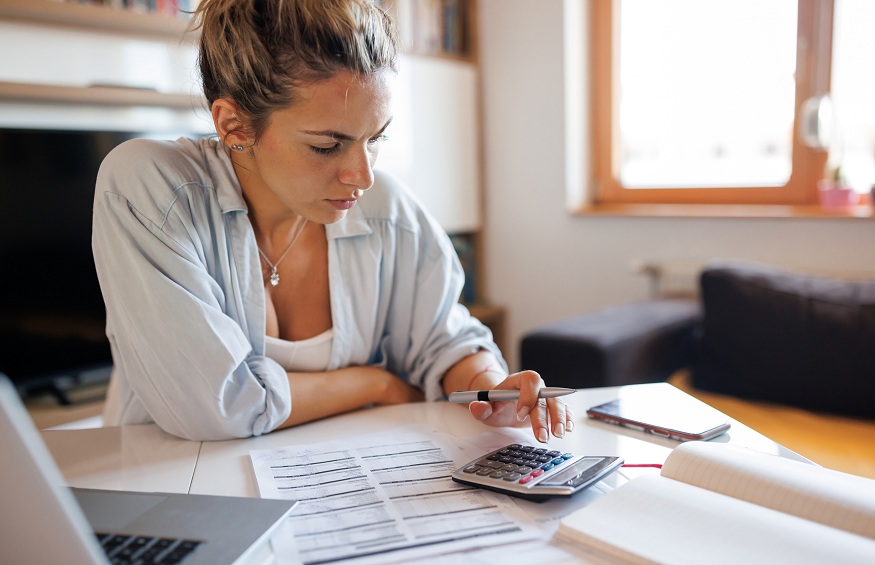 Are you tired of using outdated and expensive bookkeeping methods? Do you want to streamline your accounting process and save money at the same time? Look no further than open source bookkeeping software.
Transitioning can seem daunting, but fear not – this beginner's guide will provide everything you need to know to make a successful switch to these innovative new tools for accountants and enterprises alike. From understanding what open source means, to finding the right software for your business needs, we've got you covered. Get ready for a simpler, more efficient way of managing your finances. Let's get into it!
Introduction to Open Source Bookkeeping Software
Open source bookkeeping software is an attractive accountancy tool for small businesses and startups for a number of reasons. First, it's usually free or very low cost. Second, open source software is generally more flexible than proprietary software, so it can be customised to fit your business's specific needs. Third, because open source bookkeeping software is developed by a community of developers, there's typically a large pool of online resources (such as forums, tutorials, and how to guides) that you can draw from if you need help using the software.
If you're thinking about making the switch to open source bookkeeping software but aren't sure where to start, this guide is for you. We'll walk you through the basics of open source bookkeeping software and show you how to transition your business from using proprietary software to an open source solution.
Benefits of Open Source Software
As far as tools for accountants go, open source software provides a number of advantages over proprietary software, including the following:
1. Cost:
Open source software is typically free to download and use. This can be a significant saving compared to the cost of purchasing and maintaining proprietary software.
2. Flexibility:
Open source software can be customised to better meet the specific needs of an organisation. Proprietary software is usually not as customizable.
3. Security:
With open source software, security vulnerabilities can be more quickly identified and patched. Proprietary software often has security vulnerabilities that are not publicly known and can take longer to fix.
Selecting the Right Tool for Your Needs
There are many different bookkeeping tools for accountants and businesses available on the market today. When choosing a program, it is important to consider your specific needs and objectives. Here are some factors to keep in mind when making your decision:
1. Ease of use:
The bookkeeping software you choose should be easy to use and navigate. It should have a user-friendly interface that makes it simple to input data and generate reports.
2. Compatibility:
Make sure the software is compatible with your computer system and other business applications you use.
3. Reporting features:
The program should offer a variety of reporting features so you can track your finances and performance over time.
4. Customer support:
Choose a program that offers excellent customer support in case you have any questions or need help using the software.
Preparing Your Team
If you're used to using proprietary software, making the switch to open source bookkeeping software can be a big change for your team. Here are a few things you can do to help prepare your team for the transition:
1. Get everyone on board with the decision:
Make sure everyone understands why you're making the switch and what benefits it will bring.
2. Train your team on the new software:
It's important that everyone is comfortable using the new software before you make the switch.
3. Set up a system for tracking bugs and feature requests:
Once you start using the new software, you'll likely find some bugs or areas that could be improved. Having a system in place for tracking these will help ensure they get addressed in a timely manner.
Training Your Employees on the Software
There are a few things you need to do to ensure a smooth transition for your employees from traditional bookkeeping software to open source bookkeeping software. First, you need to provide training on the new software. This can be done through video tutorials, webinars, or in person training sessions. You also need to make sure that the data from the old software is transferred over to the new software so that employees can continue their work without any interruption. Finally, you need to set up a system for employees to report any bugs or issues they may encounter so that they can be fixed in a timely manner.
Tips for a Smooth Transition to Open Source Bookkeeping Software
1. Do your research:
Not all open source bookkeeping software is created equal. Be sure to do your research and find a software that fits both your needs and your budget.
2. Have a plan:
Making the switch to open source bookkeeping software can be daunting. Be sure to have a plan in place before making the switch, so you know what you need to do and when you need to do it.
3. Set aside time:
Learning a new piece of software can take time, so be sure to set aside some time in your schedule to learn the ins and outs of your new software.
4. Get help if needed:
Don't be afraid to ask for help if you need it. There are many resources available online (including this one!) to help you transition smoothly to open source bookkeeping software.
To Conclude
Transitioning to open source bookkeeping software can seem daunting, but by following the steps outlined in this guide and taking the time to familiarise yourself with all of your available options, you should be able to make a successful transition.
Open source bookkeeping software is often free and offers many advantages over traditional accounting solutions. With careful research and planning, you can start making use of these advantages right away!