How can I invest in bitcoin?
3 min read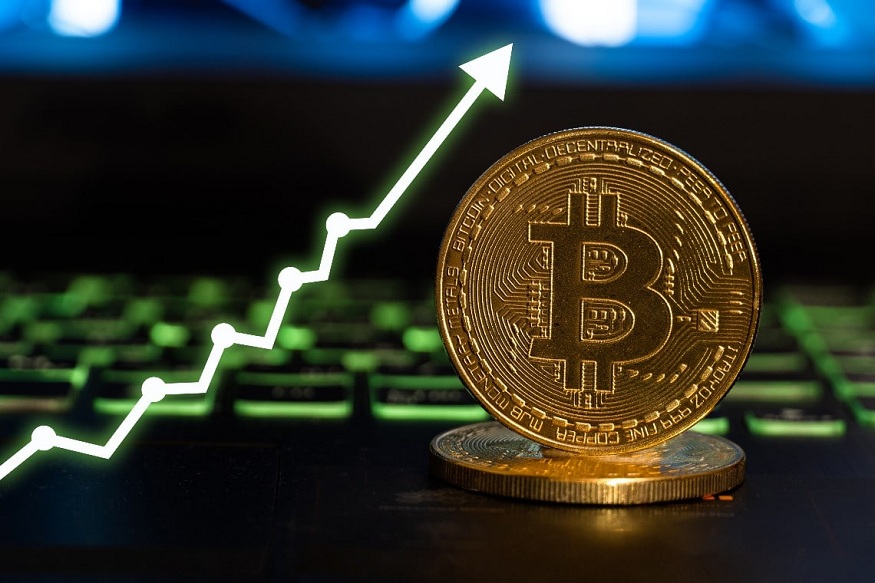 Get an overview of the steps to take as a beginner, as well as the pitfalls and risks associated with cryptocurrency
1.  What is bitcoin?
Bitcoin (BTC) is a cryptocurrency ( the most popular in the world ), that is to say a virtual currency (which does not have a physical representation ).
The value of bitcoin is totally speculative.
A cryptocurrency is not guaranteed or recognized, neither by a state nor by an offcial financial authority . It is therefore completely independent of the banking networks , and its value totally speculative .
However, to ensure its reliability and the traceability of transactions , a virtual currency must use a protocol (the blockchain), as well as cryptographic algorithms, which are very long and complex calculations.
2. What is blockchain?
It is a technology for storing and transmitting information that makes it possible to dispense with a centralized control body (since the information is distributed and stored on a peer-to-peer network rather than on a center point).
Blockchain technology guarantees a relatively high degree of traceability, security and speed for cryptocurrency transactions.
As a reminder, "peer-to-peer" defines a peer-to-peer computer network model between computers, which distribute and receive data or files. Note that this blockchain technology is not limited to finance.
In short, when it comes to cryptocurrency transfers, the blockchain allows to replace the intermediary with a collective verification of the ecosystem, which offers a relatively high degree of traceability, security, but also speed.
If, despite these few explanations, this concept remains nebulous, rest assured: you do not necessarily need to understand in detail how the blockchain works to buy or sell your first BTC.
Blockchain explained with a lasagna
3. Where and how to buy BTC?
There are multiple platforms to buy BTC. For beginners, it is recommended to use the American platform Coinbase , which is certainly not the cheapest, but it is the most popular (with more than 35 million customers spread over a hundred countries) and it is available in French. You can also use the Belgian platform, Bit4you .
The longer it is, the more effective it will be. Ideally, it should contain at least 12 characters and be composed of a mix of characters , namely: lowercase letters, uppercase letters, numbers and symbols. Moreover, do not hesitate to configure the two-step verification to further secure your account.
To buy your first BTC from Coinbase, click on Buy/Sell. As this is your first purchase, you will first need to add a payment method : either by making a free SEPA transfer from a bank account (which can take 1, 2 or even sometimes 10 days) taking good care of indicate the reference indicated by Coinbase; or by using your credit card directly.
Attention, it is not impossible that your credit card is refused. In fact, "for security reasons", some Belgian banks block the purchase of BTC by credit card, because they want to prevent their customers from carrying out transactions related to cryptocurrencies. Note that via Bit4You, you can use the Bancontact app, which is easier.
4. How do I transfer my profits to my current account?
The day you want to recover all or part of your BTC in euros, you will simply have to do the opposite movement , i.e. transform the BTC amount of your choice into euros (via a sale procedure) and then transfer these euros into your current account via a SEPA transfer. Be careful, each of these steps is obviously accompanied by transaction costs.
Good to know: in the world of cryptocurrency, state currencies – for example the euro or the dollar – are called "fiat" currencies.
5. How to make a payment?
To send BTC, you must request an alphanumeric receiving address from your recipient . Such an address is unique and always starts with 1 or 3. For example: 3KoBM5V2phca44YiopsshBTVEoqg3SJYCp. All you have to do is click on Send from your BTC Wallet and copy and paste this address. Double check this address because, once you confirm the transfer, there is no going back at all.
Conversely, if you want someone to pay you in BTC, click on Receive from your BTC Wallet and it will display the address to transmit. This address is private, but anyone can still see what you have sent or received through it.