Process for opening free demat account online
4 min read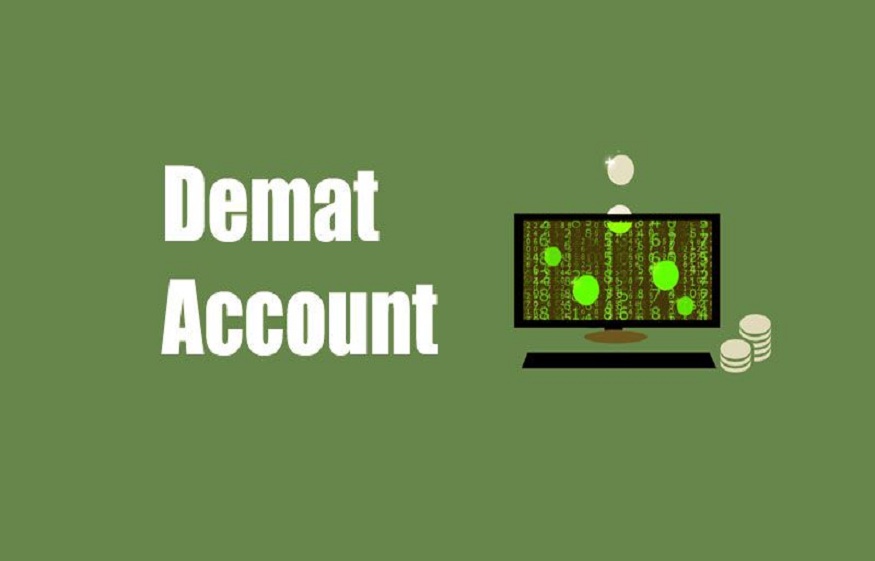 There's a lot of buzz about the share market these days. Isn't it? News headlines can't stop including share market stuff. Online news portals and even social networking platforms are bustling with discussions around the share markets. Seems many individuals are emerging as active investors. Your arrival on this page indicates you are also gearing up to enter the world of share market. The door to this realm of unlimited possibilities goes through a demat account. Demat accounts, introduced to increase convenience of holding securities revolutionised the financial market. They facilitate online storage of all types of securities. Digital repository made it secure as well as easy to trade securities. One can easily link a trading account and instantly begin investing.
To the benefit of the investors, a large number of brokerage houses are offering a free demat account. It is the depository participants (DP) that facilitate demat account opening. DPs, also called stockbrokers, provide demat accounts amongst other financial services for share market investing. Nowadays, one can open a free demat account on online platforms too. Many brokers with license for providing digital financial services offer such facilities.
Process to Open a free Demat Account
Let's now dive into the procedure for demat account opening. Here are the steps you need to follow to get your free demat account easily.
1. Pick a good stockbroker:
As we saw earlier, brokers provide demat accounts. Since several of them are claiming to serve you the best, pay attention to the kind of services one offers. This first step is a quite crucial one. See how the broker charges for transacting in various segments, including the taxes levied. Also, demat accounts come with annual maintenance charges (AMC). All these charges that together constitute brokerage charges play a substantial part in deciding your overall profits. Moreover, the broker must provide a solid platform capable of handling any number of transactions simultaneously. Choose the best stock application like the Kotak Stock Trader app, if you go for online demat account opening powered by Kotak Securities.
Kotak Securities is highly regarded for its excellence in financial services. It provides both online and offline demat account opening. It continues to march ahead with digital innovation providing smart solutions to investors. The best stock application offers a free demat account. The account opening process is pretty easy where you can complete the succeeding steps in minutes. 
2. Fill the account opening form:
step is to fill up the demat account opening form. You can get it from the stockbroker's office or from its website. Otherwise, if you open your demat account online on Kotak Securities' best stock application, you will find it on the app itself. Download the app and open the account opening  page. Here start by providing your name, date of birth, address, email id, mobile number, etc. Fill all the mandatory fields marked in asterisk. Carefully check the form and submit it after duly filling it. In case of offline account opening, you can submit it at the office or ask an agent to collect it from you.
3. Provide documents and Complete the KYC:
As per government rules, it is necessary to complete the Know Your Customer (KYC) for all financial dealings. The same goes for demat account opening. Your free demat account will be active only when the KYC details are fully updated. So, fill the KYC form providing your name, date of birth and address. Along with this, enclose the supporting documents as proof of authenticity. Here's a list of relevant documents accepted.
Valid Identity documents driver's licence, Aadhaar card, PAN card, and voter ID card.

Address proof like registered lease agreement, landline, electricity, apartment  maintenance or gas bill, insurance papers, etc.

A bank statement or passbook for bank account proof.

The recent yearly income tax return (compulsory for the currency and derivatives segment). This will be your income proof.
4. Finish the verification process:
After submitting the account opening form along with the required documents, the broker will assess your application. Then, he will ask you to verify yourself by making a visit to his office. In-person verification is mandatory. However, online account opening can provide alternatives. The best stock application like the Kotak Securities app, allows aadhaar-based identity authentication facility. Also, verify your email and phone number by entering the one-time password sent to them.
5. Sign the agreement and get the BO ID:
Finally, sign the agreement and power of attorney (POA). In a short while you shall receive your unique Beneficiary Owner identification number (BO ID). The broker will share the login credentials of your free demat account. You will get emails and messages regarding them. Sign in using the id and password provided. Your free demat account will be active instantly.