What You Need to Know About Business Banking?
3 min read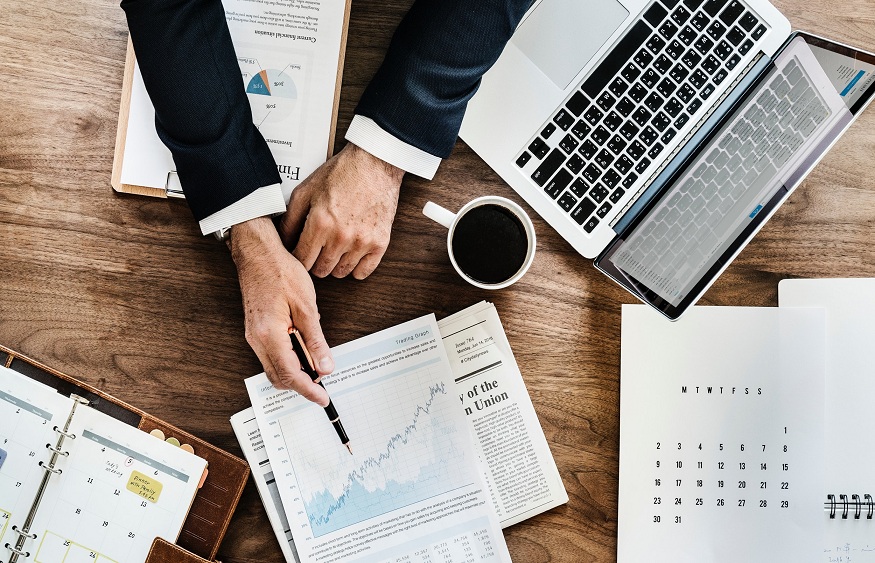 No matter how small or big, every business needs a banking solution capable of meeting its financial needs.With business banking, companies can accessvarious financial products and services tailored specifically for businesses.From managing cash flow to reducing fraud, there are several benefits to using business banking services.
In this blog post, we'll discuss the advantages of business banking and why it is a must-have for every business.
Cash Management Services and Business Lines of Credit: These services help businesses optimize their cash flow by offering features like remote check deposits, electronic funds transfers, and account sweeps. Like loans, these give businesses access to a revolving line of credit they can draw upon as needed.
Treasury Services: These services help businesses manage their cash, investments, and financial risk. Treasury management services offer solutions for optimizing cash balances, handling international transactions, and mitigating financial risks.
Foreign Exchange Services: For businesses involved in international trade, banks offer foreign exchange services to facilitate currency conversion and manage exchange rate risk.
Business Investments: Business banking may provide options for businesses to invest excess funds, such as certificates of deposit (CDs) or money market funds.
Foreign Exchange Services: For businesses involved in international trade, business banking can provide foreign exchange services to help manage currency exchange and international transactions.
Payroll Services: Business banking often offers payroll processing services to help businesses efficiently manage employee compensation, taxes, and related regulatory requirements.
Business Advisory Services: Some business banking relationships include access to financial advisors and consultants who can guide financial management, tax planning, and other important business decisions.
Online Banking and Technology Solutions: Business banking platforms often include online banking and digital tools that enable businesses to manage their accounts, access financial data, and conduct transactions conveniently.
Simplified Tax Payment and Planning: One major benefit of business banking is that it simplifies business tax payment and planning. With features like electronic tax payments and automatic tax savings, businesses can quickly and easily make payments and set aside money for taxes. This helps to ensure they avoid penalties and stay compliant with tax laws.
Security and protection of funds:Business banking provides businesses with security measures and advanced fraud alert systems to prevent and detect fraudulent transactions. Unlike personal bank accounts, business bank accounts receive rigorous scrutiny of their transactions, ensuring only real and legitimate transactions go through. This protects businesses from potential financial losses from fraudulent activities.
Professional and organized record-keeping:Business bank accounts help keep your finances organized and professional. You'll have access to online banking and accounting tools that streamline the billing process, making it easier to manage and track your expenses, revenue, and taxes.
Access to loans and credit:The financial stability and records in business bank accounts help you build your creditworthiness, making it easier to access loans for your business. Most banks have specially designed loans for businesses, and a great credit score will increase the odds of getting one. You'll also have access to credit lines, which you can use to manage cash flow fluctuations.
Key Takeaway
Running a business involves many moving parts, and managing finances is one of the most critical aspects.Business banking gives you the tools, resources, and support to manage and grow your finances efficiently and sustainably.So, if you're a business owner, open a business bank account today and experience the benefits of business banking.