Don't Understand the Eligibility Criteria and Documents Necessary to Secure a Personal Loan? Learn More Here.
4 min read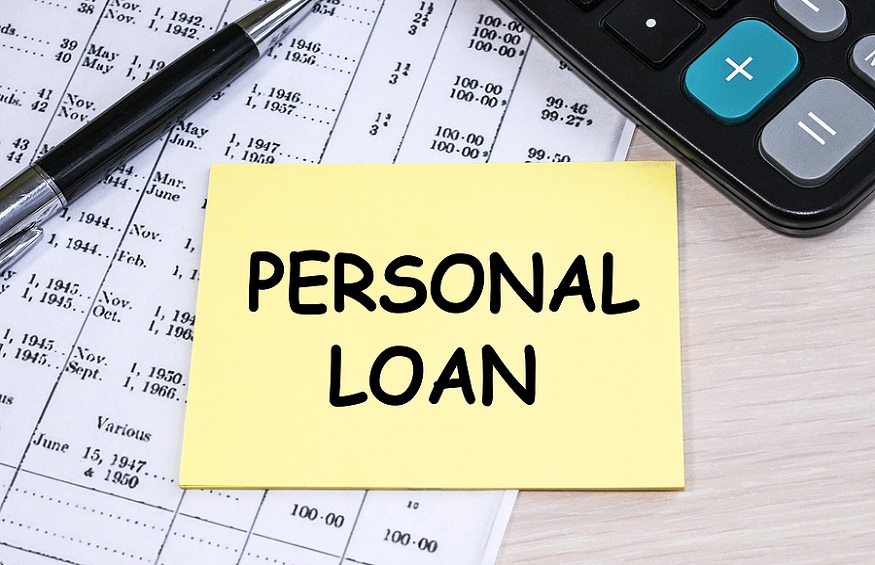 An easy and practical way to secure immediate cash in an emergency is to avail a personal loan via an online loan app. In India, online personal loans have revolutionized the way we avail and use financing. These loans come with quick approvals and fast processing, and the entire process can be completed in just a few clicks on your mobile. However, before applying for an instant cash loan, you must understand the eligibility criteria and the documents requested by your lender. Not being able to meet the lender's requirements will result in loan rejection and it will also reflect in your credit profile and may impact your credit score negatively.
Hence, it is of utmost importance to get a thorough understanding of the eligibility criteria and the necessary documents needed to avail a personal loan.
Personal Loan Eligibility Criteria
Personal loans are unsecured loans which means you do not have to submit any collateral as a guarantee against the loan. As such, the lender is exposed to very high risk in case of loan defaults. To mitigate this risk, lenders put a check on the borrower's repayment capability and repayment attitude through several parameters. It is very important for any applicant to meet these criteria to be able to avail a loan. Not meeting the lender's mentioned criteria or giving false information on your loan application will result in loan rejection.
Here are some of the common parameters that every loan company considers before accepting personal loan applications:
1. Age of the borrower
The borrower's age is critical in determining Personal Loan eligibility as it reflects the borrower's ability to earn and pay back the loan amount within the specified time frame. Personal Loans are often offered to borrowers aged 21 to 58. People in this age group typically don't have a steady source of income, making it harder to repay loans.
2. Credit rating
Another important factor that determines a borrower's eligibility for an instant cash loan is the credit score. The better the credit rating, the more likely it is that the loan will be approved. A person's credit score is determined using numerous parameters, including his or her annual salary, existing loan accounts, loan payback history, and utilization rate ratio.
3. Employer/organization
The organization/individual for which the applicant works is also an important factor in determining the Personal Loan eligibility for taking a loan from any online loan app. This is because a reputed employer means higher job security and on-time payments, while with start-ups and small companies, there is a high chance of job loss or irregularity in payments.
4. Annual Earnings
When it comes to Personal Loan eligibility, a borrower's annual income is a significant factor. The income of the borrower is a major factor in determining eligibility for a personal loan. The higher your income, the more probable it is that you will be qualified for a personal loan.
5. Credit and debt history
If the borrower's creditworthiness has been harmed by previous debt and credit accumulation. Therefore, credit history has a big impact on the loan acceptance process.
What documentation is required for a personal loan?
Depending on the type of personal loan, the required documents may also change. For instance, any medical certificate or letter of acceptance from a university will be needed if you are applying for a medical or education loan. However, for a simple instant cash loan, the required documents include KYC information and income records that can be submitted electronically:
KYC documents, including an Aadhaar card, a contact number linked to an Aadhar card, a Pan card, and bank account information.
evidence of address on driver's license, passport, voter's ID, and utility bills
Information about the account holder's internet banking.
For salaried people, salary stubs are proof of income; for self-employed people, financial statements with pictures are proof of income.
Details about employees or businesses, including the name of the organization, a position held there, work history, and stability of employment.
When submitting these documents, make sure that you are a salaried or self-employed individual between the ages of 21 and 58, with a minimum monthly income of Rs. 15,000, and that you meet the eligibility requirements. The loan is released immediately into your designated bank account after the necessary documents are authorized. To validate a credit score that indicates a person's ability to repay a loan on time in EMIs, income proof is necessary.
For the traditional way of submitting loan documents, organizing the originals and photocopied secret papers takes a lot of time and effort. Additionally, if you lose any original copies in transit, the security of your documents is also at risk. Therefore, submitting soft copies through an online loan app is a secure method of loan sanctioning.
Conclusion
A personal loan is processed quickly when the loan documentation is accurate and the applicant meets the eligibility requirements.Before applying for an instant cash loan through any lending company, make sure you check your eligibility. Your loan application may be rejected or delayed if any required documents are missing or if the personal loan eligibility requirements do not fit the criteria. Financial institutions have strict qualifying requirements for personal loans because they don't want to take any chances with late payments or fraud of any type.